So, I went to another cigar function at The Grand Cigar lounge inside The Grand Resort in Warren, Ohio. Surprised? Ya, me neither. I do tend to travel quite extensively to every cigar event that I can get to. When you have a seriously deep passion for something, Distance is of no consequence. Anyway, This event however was different than all of the rest. Why you may ask? For one main reason! This time, My conversation was not with the Tobacconists or my guests, it was with the Blender himself. Mr. Alec Cuevas.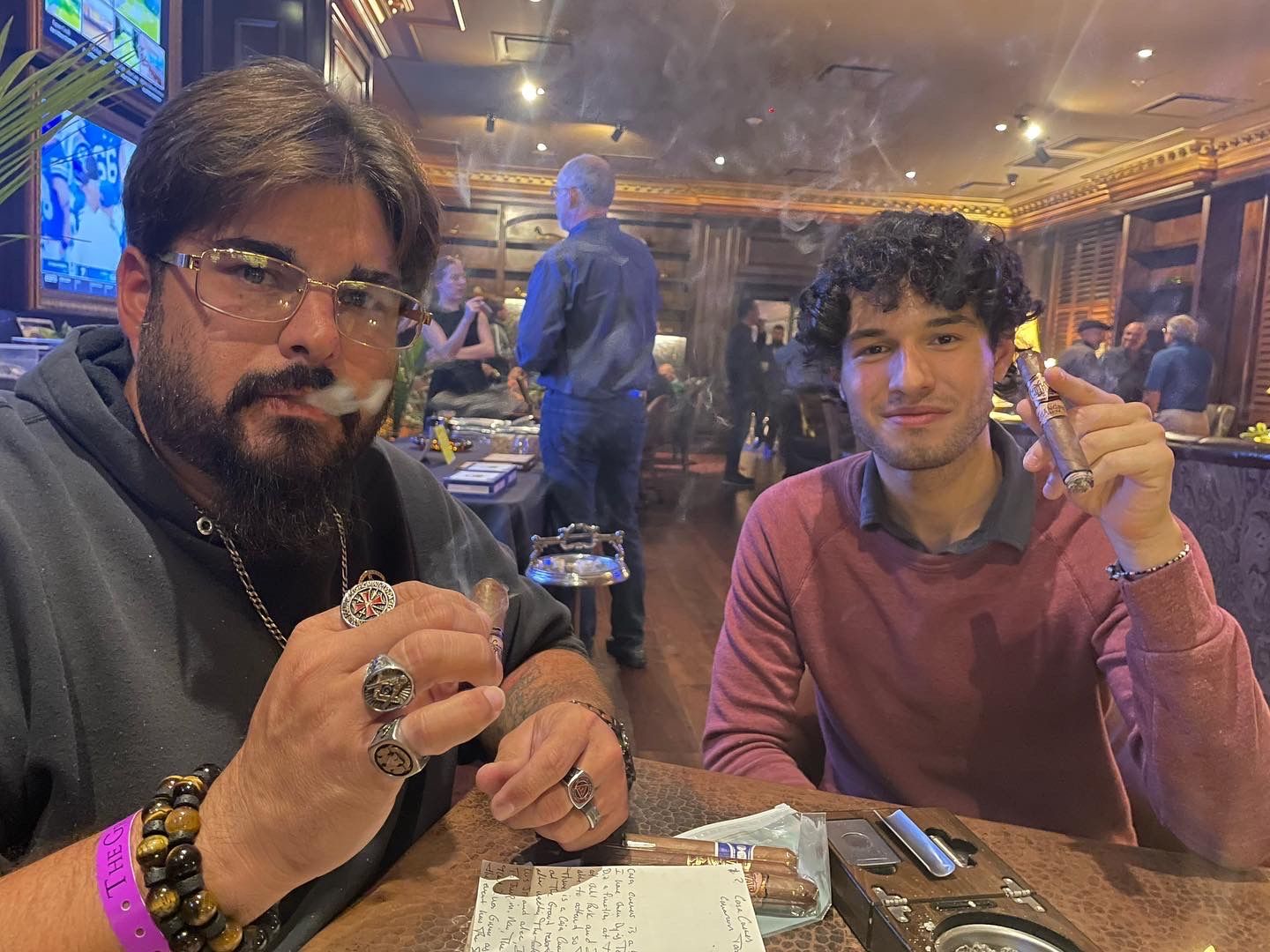 So, for 24 years old, this boy really has his shit together. His stories egregiously captured my attention but, I'll get to that more here in a few. Just as usual at a Grand Resort Cigar function, I parked my car, walked in past the bar, Spoke with the always courteous hostess and proceeded in to the lounge itself. After a quick chat with a few brothers of the leaf, I made my way over to Dylan and Jovan and had a quick chat with the, which is always a pleasure. After Dylan handed me a Casa Cuevas sampler pack for the night, he then mentioned to start with the Casa Cuevas Sangre Nueva. Reason? It is the new blend from Alec Cuevas and the notes are very interesting but proceeded no further with any information. After that sparse conversation about the cigar, I was able to meet the Father and Son duo, Luis Cuevas Jr. and Alec Cuevas who by the way are 2 of the most personable people I've ever met.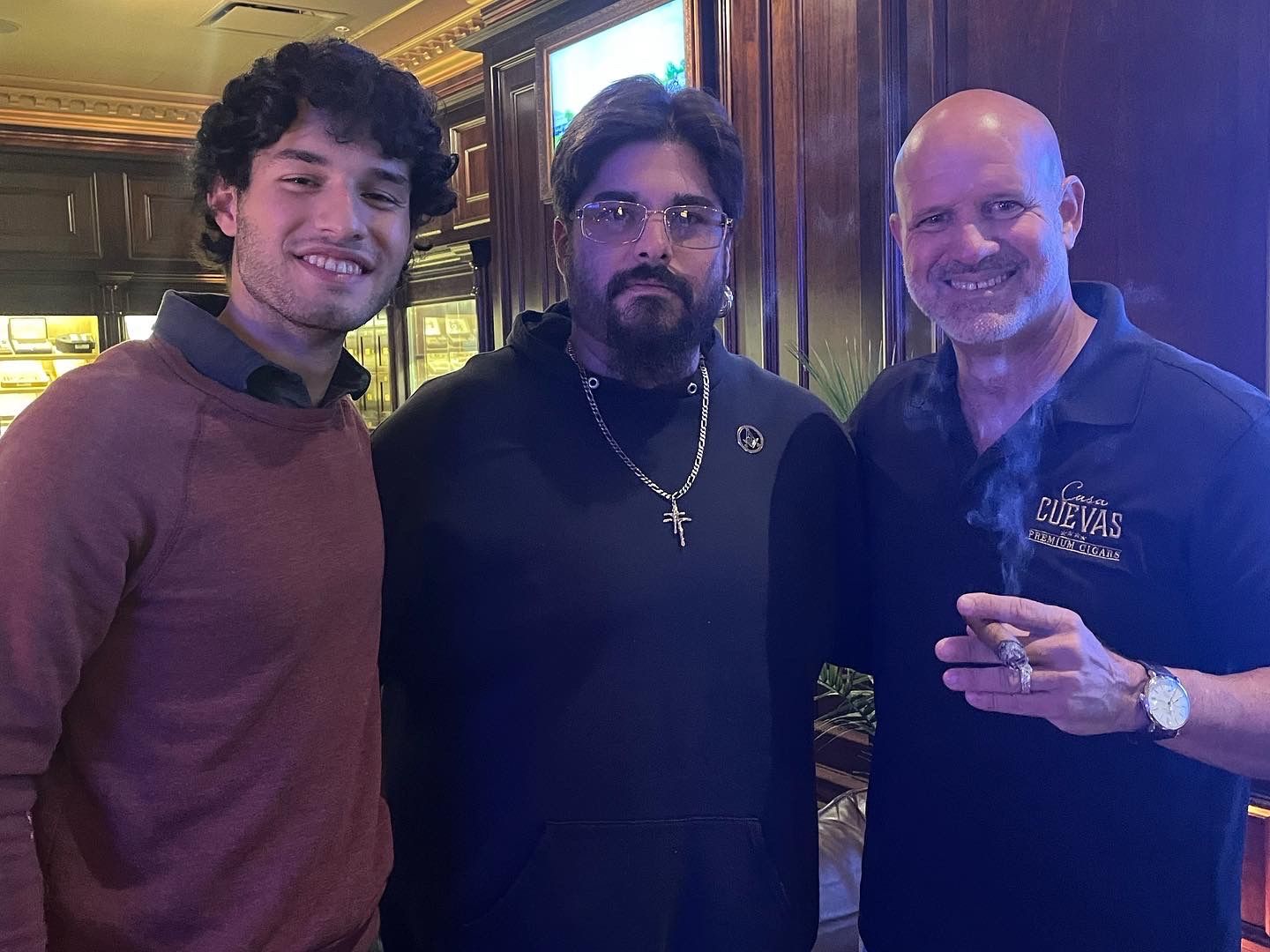 After some quick introductions and deciduous conversation, I proceeded to my usual table and set up my cigar swag. After I was completely set up, I snipped the Casa Cuevas Sangre Nueva with my S.T Dupont duel cutter, V-cut, and took the first dry draw drag. WOW, say that 5 times fast lol, Anyway. The dry draw completely caught me off guard. I took 3 more dry drags only to taste what I thought was smoked beef jerky. By this time, Alec was walking by and I asked him if I was really tasting what I thought I was tasting. He then pulled up a seat and proceeded to have one of the most deeply mind stimulating conversations I have ever had. Topics in this conversation included: Blending process, number of blends used, Blend chosen, family history, fathers history, his history, my background and the list goes on and on. I was at this event for 3 and a half hours, 3 hours of the was spent talking with him.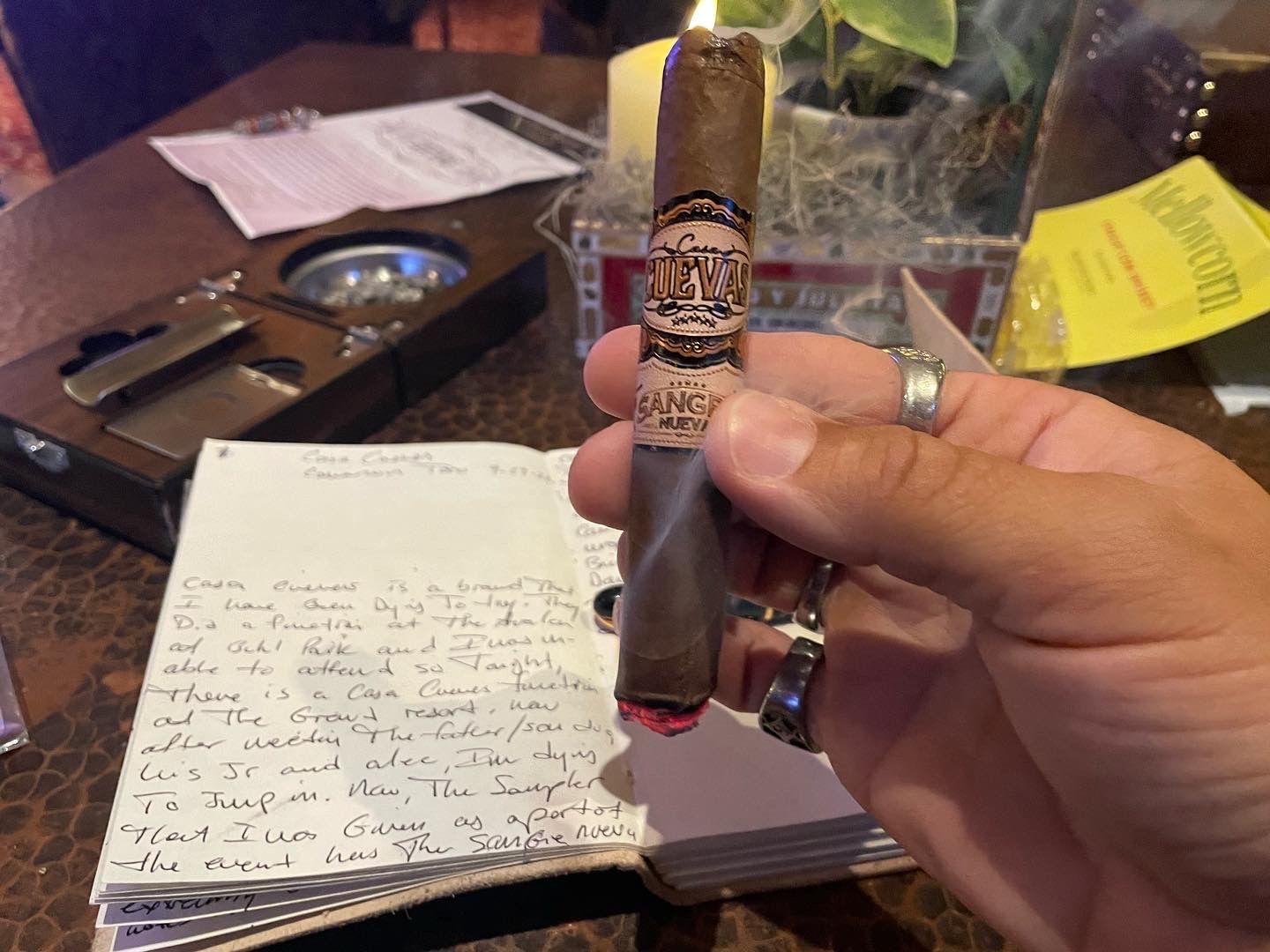 As for the cigar, very interesting notes. Smoked beef jerky in the dry draw, 1st third I captured notes of Smokey Oak, a mild taste of Leather, some Roasted Almonds. The 2nd third gave notes of toasted Taro Root, Pizzelles, old Figs, bakers Cocoa and a small hint of Blackberries. The final third kicked it up a notch with a blast of Red Pepper, Honey Due and a mild notation of Plantains. This was a very interesting smoke and I have never had anything like it. Just an outstanding smoke. Side note: Alec invited me down to their factory in the Dominican Republic and We will be featuring him on an Episode of my cigar show. Casa Cuevas, It was lovely to have met you, tasty fucking cigars, see you next time brothers.