NAME: Reinado Grand Apex "Gordo"  
DATE: 8-21-2022  
RATE: 90  
PRICE: $12.50  
STRENGTH: 1  2  3  (4)  5  
REVIEWER: Aaron M. Paoletta – www.lavegalounge.com 
On July 9th, 2022, I saw a post on Instagram from Reinado Cigars. I decided to leave them a comment which said, "where can I get your cigars? I haven't had the chance to review it yet www.lavegalounge.com" Now, I leave comments like that on a lot of posts. Getting down to the point, I am a Cigar Journalist, I rate and review cigars of all brands. This is how I meet new people, Reaching out and creating a dialouge. Most of the time, 95% of the cigar companies that I leave comments to just hit the "LIKE" button and more than likely don't even read the comment. I get it, their busy and have tons of comments to sift through, however, on July 14th, 2022, as I opened my Instagram to post, I saw a message. When I opened the message tab, It was Mr Antonio Lam himself saying hello and said if I provided an address, he would send me a cigar for review as the Gordo was set to release. Feeling honored that he asked, I gave him my address and a short spell later, 2 of the Reinado Grand Apex Gordo's arrived. 
I have to say, I was tickled to pieces that he actually sent it to me. I will say, I don't reach out to these companies to get free cigars. I spend thousands of dollars annually on cigars because I love them and I enjoy tasting new cigars for review.
Anyway, I let the cigars adapt to my humidor. One I am reviewing as initial thoughts and the other will be on an episode of my cigar show. Matter of fact, August 26th, 2022 is film day for the other one. 
Today, August 21st, 2022, I sparked up the first one and holy shit, this cigar just punches you right in the teeth. Normally, the larger cigars are lacking in flavor. Not so much the flavor itself but the amount of flavor you are tasting. This cigar however, packed with flavor.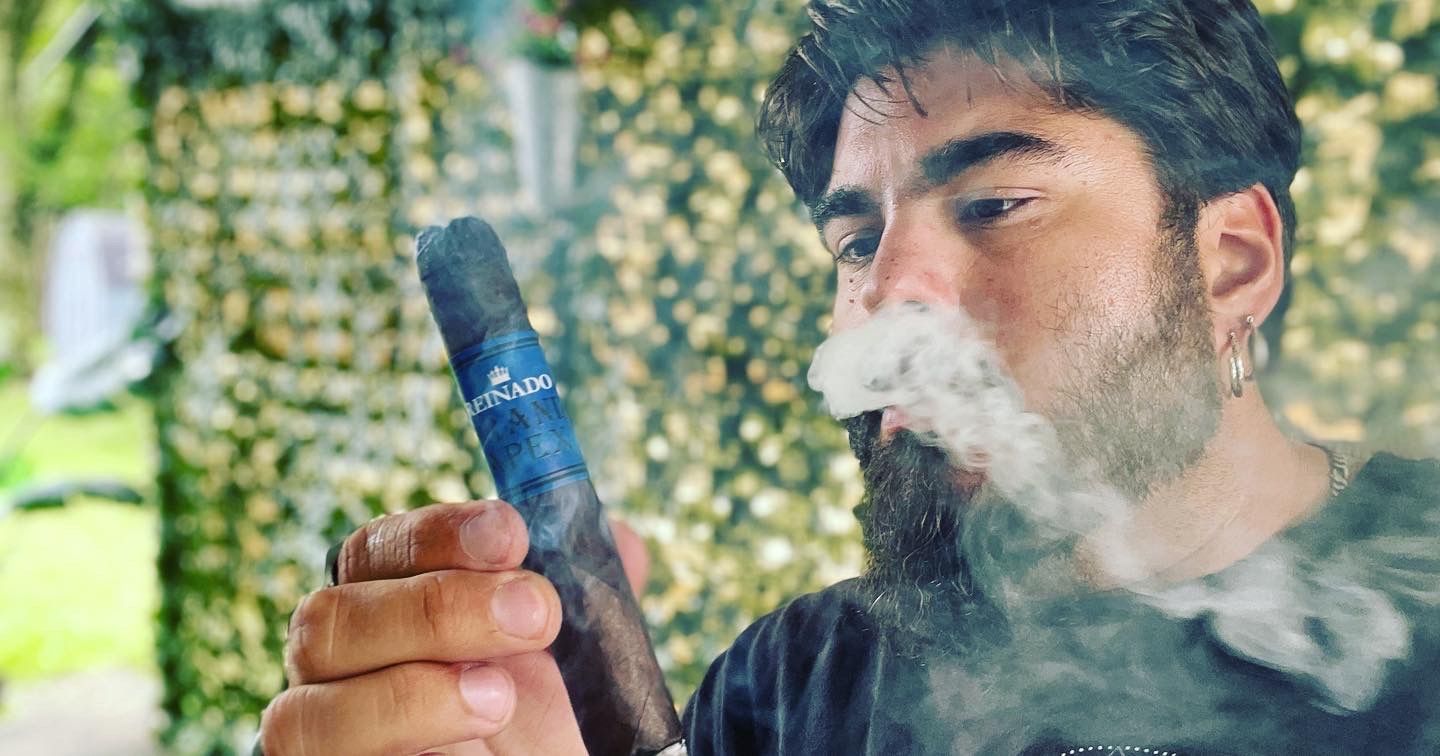 I used a crown cut for this smoke just because its a big ring gauge. It has a Mexican San Andres wrapper along with a Nicaraguan binder and fillers. It is made at the Tabacos Valle de Jalapa S.A in Esteli Nicaragua. I have become more and more of a fan of the Mexican San Andres Wrappers and this cigar just keeps adding to the pleasure of that wrapper not to mention the nicaraguan fillers which I am a huge fan of.
The aroma of this cigar is very earthy. Some straw and dried berry's which is a wonderful scent. The dry draw is a velvety leather and Dried figs but once you light up, There is just an explosion of flavors. The 1st third produced notes of a hot mochaccino and fresh cedar chips. That held true until about half way through the first third when notes of chocolate covered raisins and a touch of fresh cracked black pepper comes into the mix.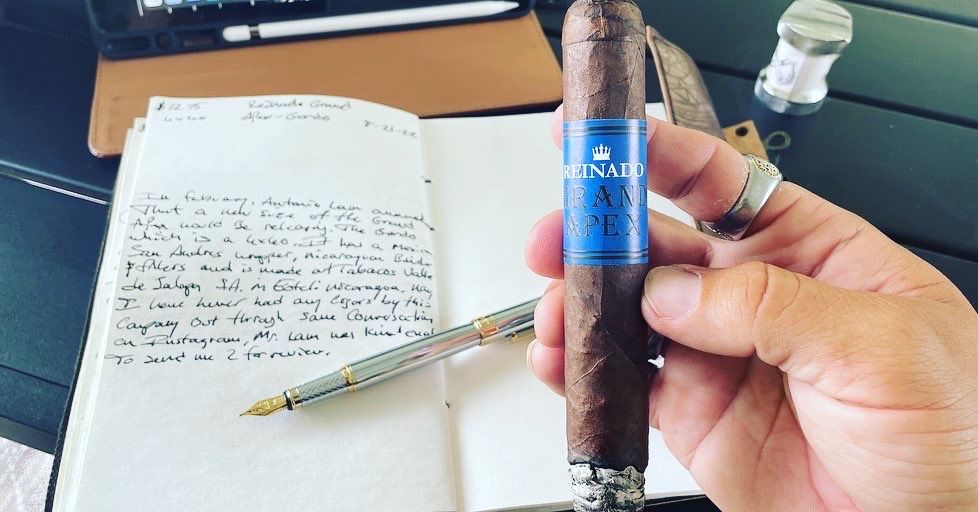 When I got to the 2nd third, Some light espresso comes into the mix. All of these notes are just so enjoyable but part way through the second third, a smidge of nutmeg gets added. At this point, I'm just beyond impressed and my mouth continues to salivate. Once I hit the final third, The notes stayed pretty much the same with the black pepper dying off and the cigar just completely opening up to full flavor. 
I'm going to say now, This cigar has definite aging potential and I am excited to revisit it a year from now to see what flavors it has once it has had the chance to sit for a while. 
(Side Note) They donate a portion of sales to the Dementia Society of America, Which is just fantastic.