NAME: Avalon Country Club at The Grand Resort 
DATE: 1-1-2022 
REVIEWER: Aaron M. Paoletta – www.lavegalounge.com 
First off, Happy New Year to everyone. Today is Jan 1st, 2022 and it is already starting off like shit. Not my cigar, but the weather. Warm and rainy which is giving me a headache.  Anyway, Due to the holiday, I have decided to go to a different location that is a part of the Avalon group of the Country Club that I am a member of. Why you may ask? Well first off, it is a fantastic Resort. 2, I wanted to write this review about it and 3, my club is closed for the holiday. So, without any further postponement, Brothers and Sisters of the Leaf, I present to you, Avalon Country Club at the Grand Resort in Warren, Ohio.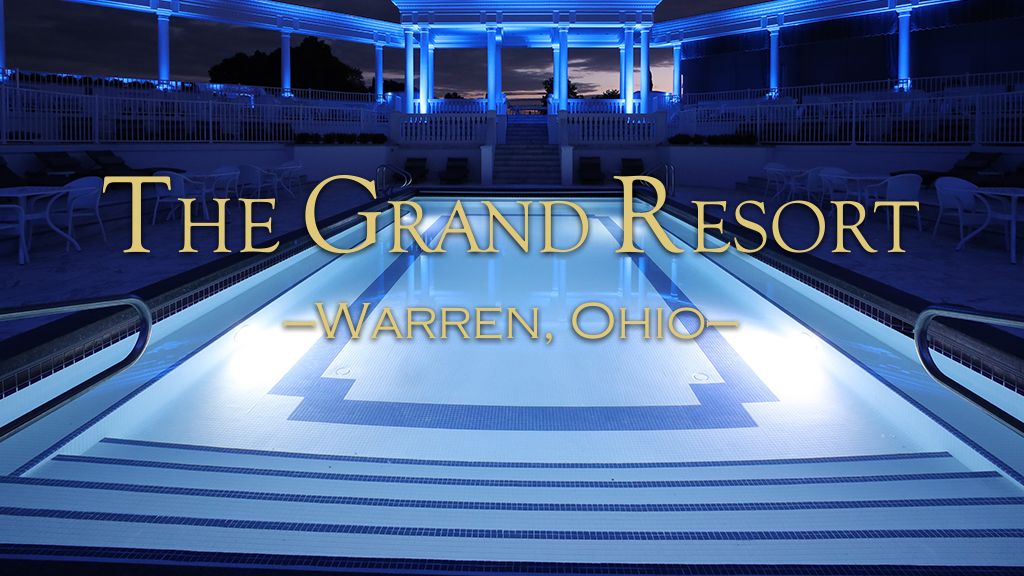 I look forward to a nice quiet place to enjoy my daily cigar and sometimes that is hard to do. Especially in the winter months here in Pennsylvania. When I lived out in Las Vegas, NV, it was easy to escape and enjoy a fine cigar almost any day of the year but here on the East Coast, that proves to be a little difficult, and for that reason amongst many others is why I decided to join the country club. One of the perks of joining this particular group is as a member, one has access to all of the other clubs. That is a perk worth joining for.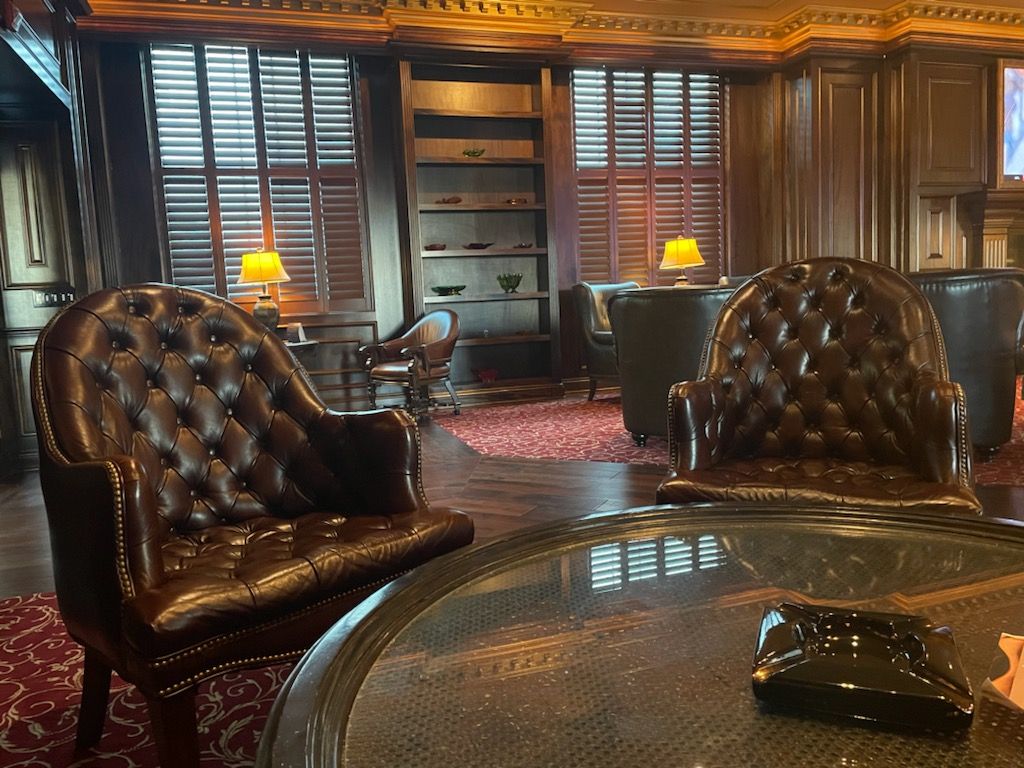 I'll start off with this, the Lounge at the Grand Resort is just spectacular. From the moment you walk in the door, you are just engulfed with mid 1700s colonial elegance. The wood walls are a wonderful dark walnut color. A variety of different colored leather chairs. Some chairs have fabric designs on them. Some of the chairs are a plush, button back deep brown leather and a variety of antique table lamps.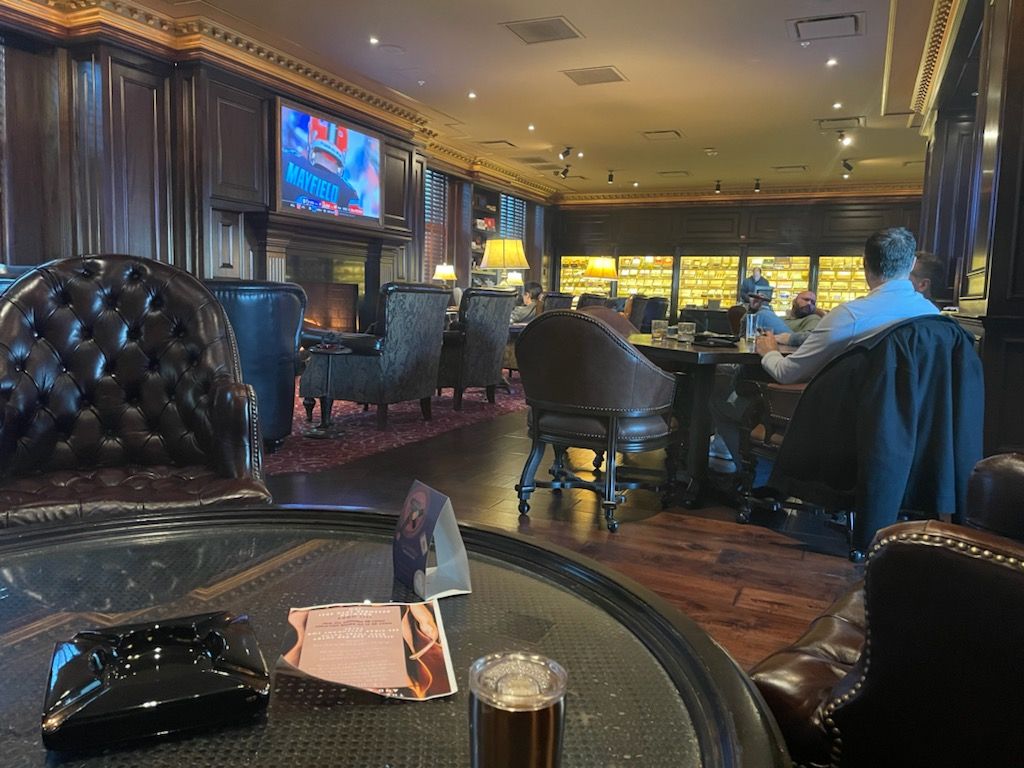 Dead center of the room on the south facing wall is the biggest damn TV I have ever seen in a Lounge. There is a variety of smaller TVs throughout the lounge for other viewing pleasure. On the shelves are quite a bit of duck sculptures as well as some brass cowboy and horse statuary. There is one shelf that has a decent display of cigar boxes, which is always a nice touch. In the 3 times I have been here, I have seen a core group of patrons that are some of the friendliest people I have had the pleasure of meeting.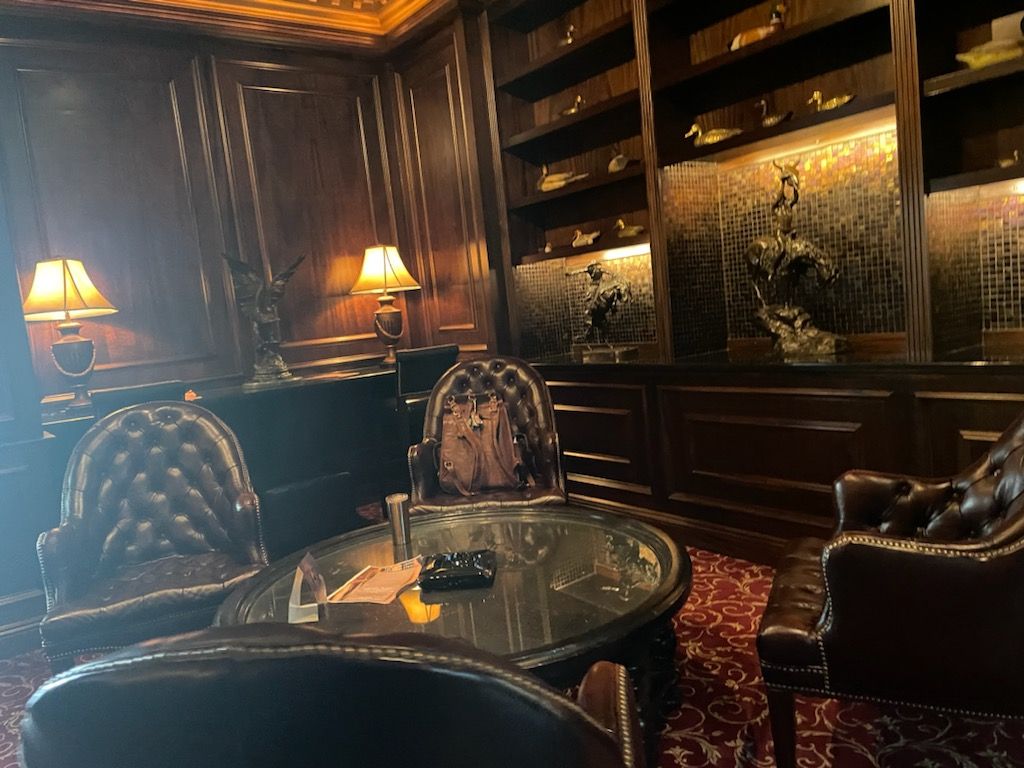 In the back of the lounge is a massive cabinet humidor that spans the entire length of the lounge. This humidor has a fantastic selection of cigars that would please cigar smokers from novice level up to the Aficionado. If you are like me, you bring your own coffee, however, the coffee menu is quite delectable. There is a bar and restaurant right outside of the lounge.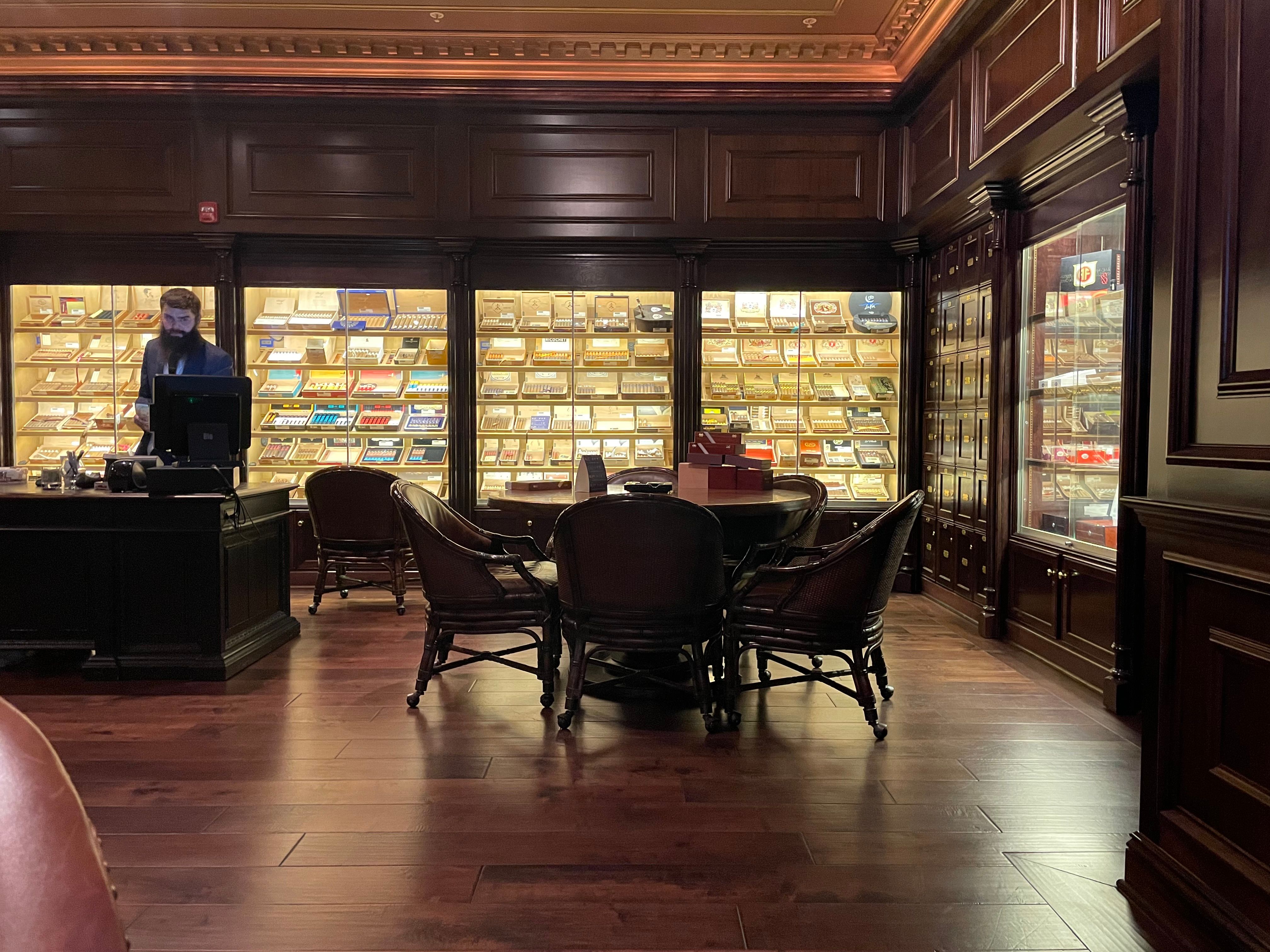 The Lounge itself is attended by 2 of the most knowledgeable Tobacconists you could ever hope to run into. If you ever visit the Grand Resort, Dylan and Jovan can defiantly take care of you.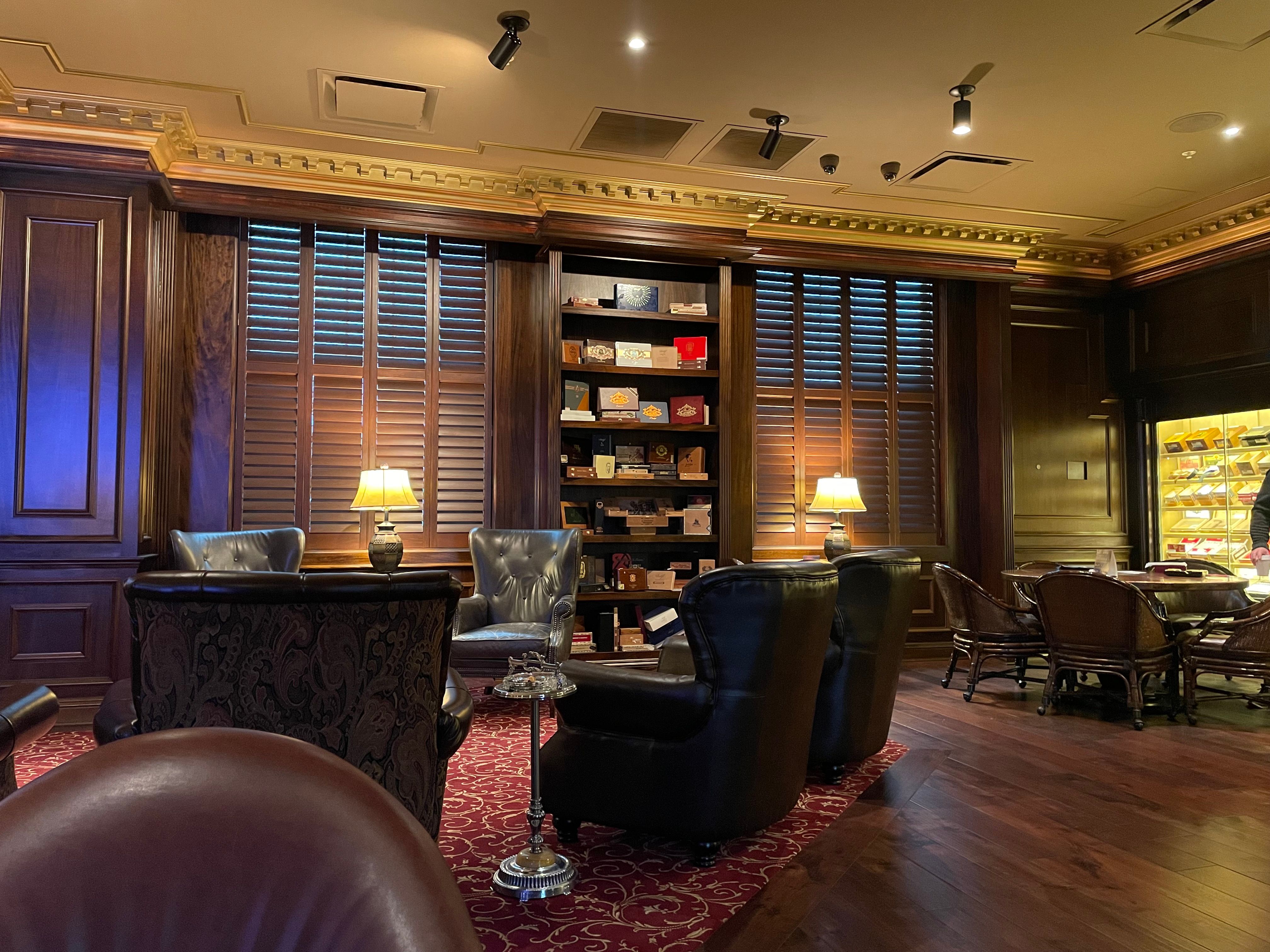 All in all, If this lounge wasn't 30 min away from my house, I would probably spend everyday here. The resort itself is lush and beautiful and the lounge is a special kind of relaxing. I highly recommend this lounge to everyone I know.